THE TRIP, being a summary of the progress of Jennifer and Bruce's Fall 2000 trip around the United States of America
...or, J & B decide they've seen enough overseas and try their country of birth for a change
---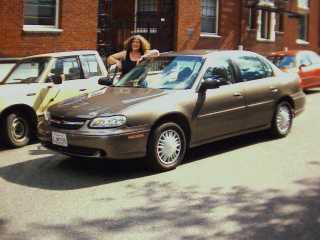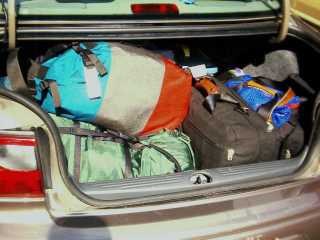 Our Natural American Car, the Chevy Malibu, fully loaded and ready to roll. The building in the background is our new home in Portland.
---
Click on the following to see daily summaries of:
---
Click on the links below to see:
Interesting signs seen from the road
Animals seen in the wild (well, at least from the road)
---
Back to the JandB.net home page...
---